Do you snore loudly? Do you wake up gasping for air? Are you completely exhausted when you wake up? If you are experiencing these symptoms, you likely have obstructive sleep apnea (OSA). Sleep apnea is a serious medical condition where you stop breathing during sleep, and it can wreak havoc on you, both mentally and physically.
Sleep apnea and snoring can increase the risk of stroke by roughly 76% and heart disease by approximately 50%. It can also increase your risk of diabetes, depression, cancer, sexual dysfunction, acid reflux (GERD), weight gain, and immune deficiency.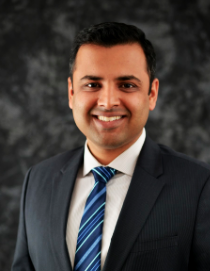 If you're wondering whether or not you may be suffering from OSA, we're here to help – and our FREE sleep apnea seminars are a great place to start!
Hear from the Expert Sleep Apnea Doctor
At our seminars, you will meet and listen to Dr. Srujal H. Shah, DDS, DABDSM. Dr. Shah is a national educator and speaker to other healthcare providers and is one of the few dentists in the world that has dual board certifications in dental sleep medicine. Dr. Shah's practice is exclusively focused on snoring treatment and sleep apnea. During the seminar, you will learn amazing facts on how to improve your mental focus and health by transforming your quality of sleep with an oral sleep appliance. Oral sleep appliances open the airway by preventing the soft tissues and tongue from collapsing. They are customizable, adjustable, and approved by most medical insurance providers. Dr. Shah is a pioneer in sleep apnea treatment and specializes in over 100 FDA approved oral sleep appliances.
At Spark Sleep Solutions, we're committed to helping our patients get the restful sleep they deserve, and often, the first step is education. That's why our sleep apnea doctor, Dr. Srujal H. Shah, is proud to offer free educational seminars on sleep apnea. During the seminar, you'll learn a variety of interesting and helpful information about sleep and OSA, including:
What is sleep apnea?
How do I know if I have sleep apnea?
What problems does sleep apnea cause?
Why is sleep apnea bad for my heart?
Why is sleep apnea a risk factor for stroke?
How is sleep apnea diagnosed?
How can I treat sleep apnea?
What are the alternatives to CPAP machines?
If you've been diagnosed with sleep apnea and are looking for CPAP-mask alternatives, want snoring treatment, or were ineffectively treated by another provider, our free sleep apnea seminar is the perfect place to get answers.
Our FREE Sleep Apnea Treatment Seminars are Coming Soon!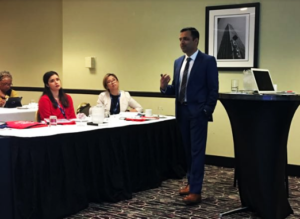 Better sleep means better health, so keep checking back for the dates of our free upcoming sleep apnea and snoring treatment seminars. By clicking this registration link, you will be able to follow the organizer to keep informed of upcoming seminar dates. We'll help you understand everything you need to know about OSA and set you on the path to getting a rewarding and restful night of sleep, every single night!