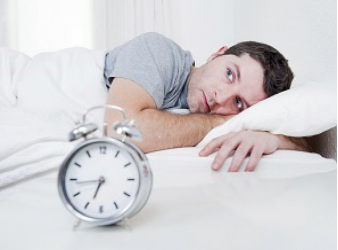 At Spark Sleep Solutions, our doctors focus specifically on screening, treatment, and follow-up of sleep apnea, snoring, and orofacial pain. As your sleep apnea specialists in Santa Cruz, San Ramon, San Jose, and Los Gatos, we offer convenience and results by working with your insurance and medical providers throughout treatment. With over 100 FDA-approved CPAP alternatives, we are dedicated to providing individualized treatment, so you can live your best life.
Oral Sleep Devices In The Bay Area
Oral sleep devices carefully open your airway by preventing the soft tissues and tongue from collapsing, as is common during sleep for someone with sleep apnea. However, our sleep apnea solutions go far beyond just handing you a sleep apnea mouthpiece. Our sleep experts will personally follow up with you and take your thoughts and opinions into consideration to ensure optimal adjustment of your oral sleep appliance for both comfort and effectiveness. We'll even coordinate care with your medical doctors and insurance providers, so you don't have to.
Unlike CPAP masks, our oral sleep appliances don't require electricity, masks, hoses, filters, or replacement humidifier tanks. As a result, you can eliminate the ongoing disposables cost by investing in CPAP alternatives. We choose only the best FDA-approved oral devices that are approved by medical insurances, warrantied, and documented to have the highest success rates. If properly maintained, these oral devices will last at least five years.
The Benefits of Our Oral Devices
Our oral sleep appliance therapy provides many great benefits as a sleep apnea solution. Some of the benefits of our sleep apnea devices are as follows:
They're FDA-approved and non-invasive.
They're discreet when worn.
They make it easy to speak while wearing them.
You'll be able to sleep comfortably in any position with them in.
You can fit them in your hand or pocket for traveling.
They're easy to clean.
There's no CPAP mask, no cords, and no noise.
There aren't any parts to replace, which means that there's no recurring costs.
They're suitable for patients with just about any dental or orthodontic situation.
They're covered by most medical insurances.
What Makes Our Oral Sleep Appliance Therapy Special
Early on, Dr. Srujal Shah realized that to maximize treatment success, he'd have to focus on sleep. We wanted to be the best at what we enjoyed and found purpose in. That purpose was giving a CPAP alternative to the approximate 50 percent of patients who are CPAP mask-intolerant.
As your sleep apnea specialists in Santa Cruz, San Ramon, San Jose, and Los Gatos, Spark Sleep Solutions is one of the largest providers of oral devices in the nation. We are also one of the few that focuses exclusively on sleep and TMJ. With board certifications in the American Board of Dental Sleep Medicine, American Sleep and Breathing Academy, and the American Board of Orofacial Pain, our experience with over 100 FDA-approved custom oral sleep devices provides us with a great solution for just about every patient's sleep-related problems. Our commitment and expertise in our field can allow us to maximize your treatment success, coordinate with your physicians, and get you the best medical insurance coverage.
Financing Your Sleep Apnea Solution
We work closely with many different insurance companies so that our patients can have much easier access to our valuable sleep apnea mouthpieces and oral sleep appliance therapy. We're glad to accept HMO, PPO, Kaiser, and Medicare amongst many others. Our team will take care of any communication with providers and insurance companies, so you can focus on your life.
Contact Your Sleep Apnea Specialist in the Bay Area
With our specific focus on sleep and TMJ, our sleep apnea solutions are detailed and effective. If you have any further questions about our sleep apnea mouthpiece or our other CPAP alternatives, contact us today. We'd be happy to answer any questions or to discuss treatment options for you. If you'd like to schedule an appointment with your sleep apnea specialist in Santa Cruz, San Ramon, San Jose, and Los Gatos, feel free to give us a call at (408) 490-0182. We can't wait to hear from you!