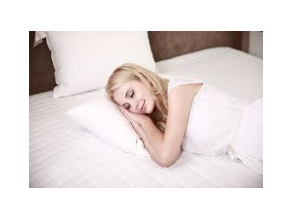 Here at Spark Sleep Solutions, we understand that the effects of obstructive sleep apnea can be detrimental to a person's life. That's why it's our mission help patients find sleep apnea solutions throughout the Bay Area, including San Ramon, Santa Cruz, San Jose, and Los Gatos. Reclaim a good night's sleep and healthy life through a variety of expert services, including diagnostic tests for sleep apnea, snoring treatment, and sleep apnea solutions. We also proudly offer alternatives to CPAP.
With the help of our partnered network of labs and physicians throughout the Bay Area, we are able to provide two convenient ways to test for obstructive sleep apnea. Based on your preferences as well as the severity of your condition, your sleep physician may offer you either a home sleep study or an in-lab study.
If you'd prefer not to leave the comforts of your own home, a home sleep study from a board-certified sleep physician is the perfect option to help you diagnose obstructive sleep apnea. While this test may be slightly less accurate than an in-lab study, it's a very cost-effective and convenient alternative. You'll be able to set up the simple test on your own, hassle-free. If you wish to avoid sleeping in a lab overnight, the home sleep study is a great option to test for sleep apnea.
While an in-lab study may be a much less typical night of sleep for you, it's a more accurate study. Instead of being tested in your own home, you'll stay overnight in a lab to determine if you have sleep apnea. This study may be needed if you have medical comorbidities, other sleep conditions, or parameters like restless leg syndrome that need to be monitored.
Contact Your Sleep Apnea Doctor For Snoring Treatment!
As your trusted sleep apnea doctor, we are committed to providing only the best in obstructive sleep apnea services to help you say goodbye to snoring and sleep soundly once again. If you're ready to explore our sleep apnea solutions, we encourage you to give us a call at (408) 490-0182 to schedule an appointment. And if you have any questions about obstructive sleep apnea or our alternatives to CPAP, please don't hesitate to contact us. With convenient locations in San Ramon, Santa Cruz, San Jose, and Los Gatos we'll help you get a good night's sleep again!