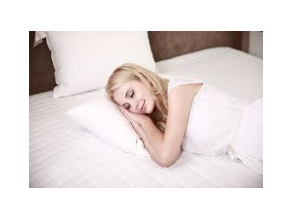 Here at Spark Sleep Solutions, we know just how obstructive sleep apnea's effects can interrupt a person's life. That is why we provide sleep apnea solutions throughout the Bay Area, including Santa Cruz, San Ramon, Los Gatos, and San Jose. 
From snoring treatment to diagnostic testing for sleep apnea, we have ways to help you reclaim your good night's sleep. We even have CPAP alternatives available for you to consider after your testing and diagnosis.
Testing For Sleep Apnea
We have a network of partnered labs and physicians in the Bay Area that gives us two ways to test for sleep apnea. Which one you choose will depend on your preferences, not to mention the severity of your condition. Your sleep apnea physician will offer you either a home sleep test or an in-lab study.
Your sleep apnea solutions in Santa Cruz could involve a home sleep test. If you prefer the comfort of your own home to the lab, a board-certified sleep apnea physician will use this test to help diagnose obstructive sleep apnea.
This could be a little less accurate than an in-lab study, but it is a lot more convenient and cost-effective. You will have to set up the simple test on your own, and it is a hassle-free alternative that works well for a lot of people.
The other option available to you is an in-lab study. Before you undergo any oral appliance therapy in Santa Cruz, you will need to get an accurate study conducted. An in-lab study isn't quite as affordable or convenient as a home sleep test, but the results tend to be slightly more accurate.
You simply stay overnight in the lab to determine if you have sleep apnea. If you have comorbidities (co-occurring conditions), other sleep conditions, or parameters such as restless leg syndrome (RLS) that need to be monitored. 
Sleep Apnea Diagnosis
A sleep apnea diagnosis comes after your test results have been analyzed by your sleep apnea physician. We offer oral appliance therapy in Santa Cruz as well as other alternatives to CPAP machines. We will also go over lifestyle changes and home remedies you can undertake, such as sleeping on your side and getting proper exercise.
Schedule Your Appointment Today
Ready to schedule your appointment with us? Contact Spark Sleep Solutions. We have your sleep apnea solutions in Santa Cruz – all it takes is one call to get your testing set up.