At Spark Sleep Solutions, it is our goal to ensure that all of our patients sleep soundly and comfortably. We strive to work with patients who suffer from sleep apnea, snoring, and orofacial pain and actually resolve their symptoms such as snoring, fatigue, daytime sleepiness, tired, low productivity,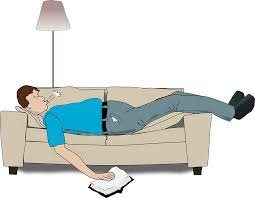 headaches, urge to urinate during sleep, disturbed sleep, waking during sleep, acid reflux, weight gain, depression, grinding teeth during sleep (bruxism), TMJ which may present as earaches, and jaw pain. Medical signs may include high blood pressure, cholesterol, diabetes, depression, anxiety, acid reflux (GERD), weight gain, heart disease, stroke, sexual dysfunction, etc. To address these signs and symptoms, we use custom sleep apnea oral devices and individualized treatment plans for every patient. Although CPAP (continuous positive airway pressure) machines are commonly used with sleep apnea, we believe oral appliances may be more comfortable, convenient, and tolerated alternatives for our patients, especially patients who are CPAP intolerable. To conveniently treat our patients, Spark Sleep Solutions has six locations across the Bay Area.
How Do Sleep Apnea Devices Work?
Our sleep experts know that there is a solution for every patient, sometimes you just need options. At Spark Sleep Solutions, we use oral sleep devices to treat sleep apnea because we understand that our patients need a treatment that works for them and fits their needs. Oral sleep devices carefully open your airway by preventing the soft tissues and tongue from collapsing, as is common for sleep apnea patients. Unlike CPAP masks, our oral sleep devices do not require electricity, masks, hoses, filters, or replacement humidifier tanks.
Types of Oral Devices for Sleep Apnea
At Spark Sleep Solutions, we offer over 100 different FDA-approved sleep apnea oral devices, oral appliances, and mouth pieces. It is our mission to find the perfect sleep apnea device for each patient and ensure they have a comfortable night's sleep. The following oral devices are examples of what we might prescribe to a patient:
Somnomed: Avant, Fusion, Classic
Prosomnnus
Herbst
TAP Appliance
VIVOS / DNA Therapy
Silent Nite
Aveo TSD
Full Breath Appliance
& Many More!
Our sleep experts' priority is to help patients. You can feel confident that we will find the sleep apnea oral device or mouth piece that will work best for you!
Contact Spark Sleep Solutions For Your Sleep Apnea Device Today!
Are you suffering from sleep apnea, snoring, or orofacial pain? Contact Spark Sleep Solutions for sleep testing and an individualized sleep treatment plan at one of our six locations across the Bay Area, including Santa Cruz, San Ramon, San Jose, Los Gatos and Sunnyvale. We will find the sleep apnea device that works for you! Call any of our offices at 408.490.0182 to schedule your first appointment. We cannot wait to help you sleep more comfortably and soundly!