At Spark Sleep Solutions, we work hard to provide patients with sleep apnea and snoring treatments like oral sleep appliances and other CPAP alternative mouthpieces. We understand how important your sleep is and we want to ensure that you can enjoy a restful night's sleep. Our Bay Area clinic employs the most experienced and skilled sleep apnea doctors to create individualized treatment plans for each patient. When choosing a sleep clinic, we understand that you have some options, but we are confident Spark Sleep Solutions is the most competent sleep clinic in the Bay Area.
What to Look for When Choosing a Sleep Clinic?
There are a number of different characteristics you should look for when choosing the right sleep clinic for your snoring treatment. We recommend confirming the following prior to undergoing any treatment: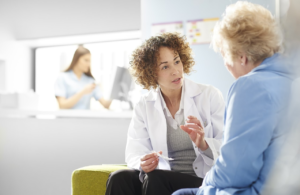 Proper medical certification and training for all healthcare personnel and sleep apnea doctors
Additional certifications like the American Board of Dental Sleep Medicine (ABDSM), the American Sleep & Breathing Academy (ASBA) – The highest achievement in Dental Sleep Medicine
Positive reviews about consultations, diagnoses, and treatments
Care that is covered by your insurance plan
Patient education and helpful resources about sleep apnea and snoring
Convenient locations for your appointments
If a sleep clinic does not check off every item on this list, you should not seek care with them. Fortunately, Spark Sleep Solutions has all of these features and more. We are confident our snoring treatment and oral sleep appliances will be right for you.
Schedule Your First Appointment with Spark Sleep Solutions
If you are ready to undergo sleep apnea or snoring treatment, contact Spark Sleep Solutions. With convenient locations in Santa Cruz, San Jose, San Ramon, Los Gatos, and Sunnyvale, we are positive we can find a sleep apnea doctor near you. Request an appointment today! We look forward to seeing you soon!